Tailor-made solutions
The functionality of our machines is adapted to the specific needs of each niche market.
A reliable partner
Gilbos is a strong brand worldwide when it comes to textile machines. Delivering superior quality and thinking along with the customer have been our guideline for many decades.
Belgian Quality
Gilbos is an active member of Symatex, the Belgian Association of Textile Machine Builders.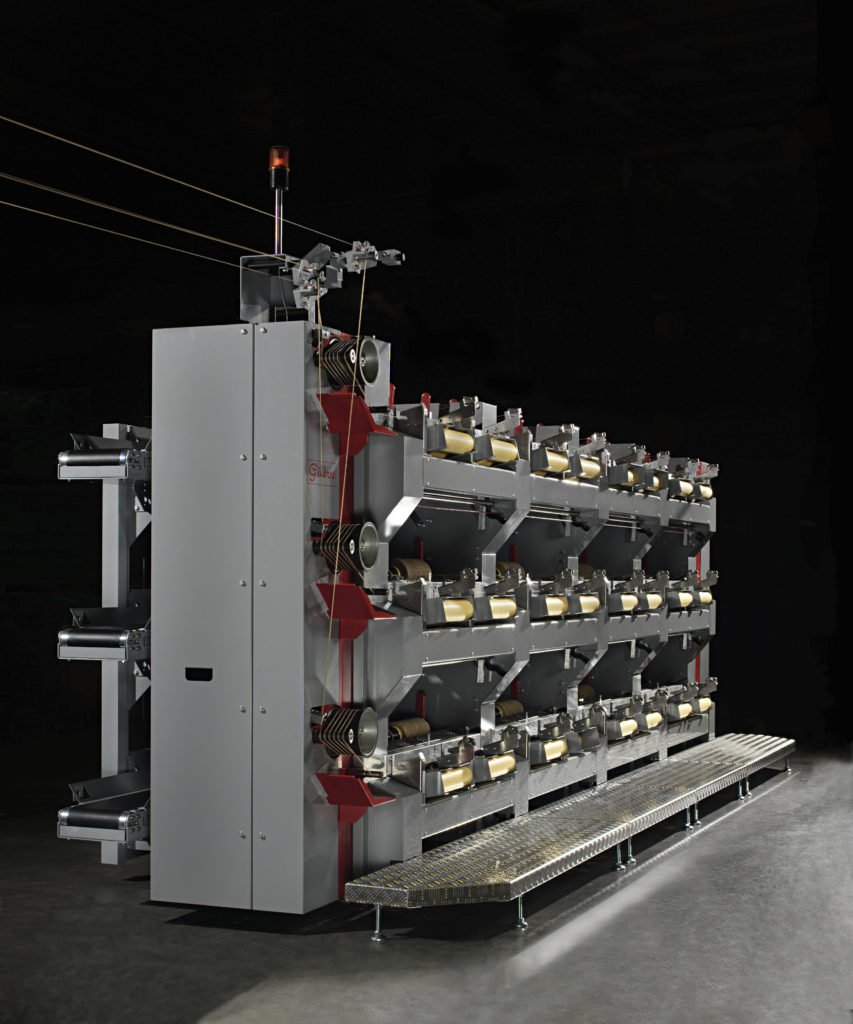 Brand trusted worldwide for textile machinery.
Our rich history is difficult to summarize in just a few "bullets". But the fact is clear: Gilbos had long been agile before this term was generally known in management jargon.
And our legendary customer focus and innovation daring are still our reason for being.
1922 - 1943
Pioneer era. Transformation from maintenance workshop to machine manufacturer for the local cotton industry.
1951 - 1970
Gilbos now sells internationally: first Europe, followed very quickly by North and South America and Asia. Anchoring the US market through the establishment of Gilbos of America in 1969.
1980 - now
Focus on carpet yarns began with specialized winding machines and has evolved into the Automation of production processes—SmarTwist.
Textile machines
Textile Machines
From the start in 1922, Gilbos has been known as a manufacturer of very robust textile machines.
Textile machines
Subcontracting
Since 1985, Gilbos nv has proven to be a reliable subcontracting partner. Both nationally and internationally, and a preferred partner of various design agencies.
Subcontracting
News
A taste of what's happening at Gilbos.